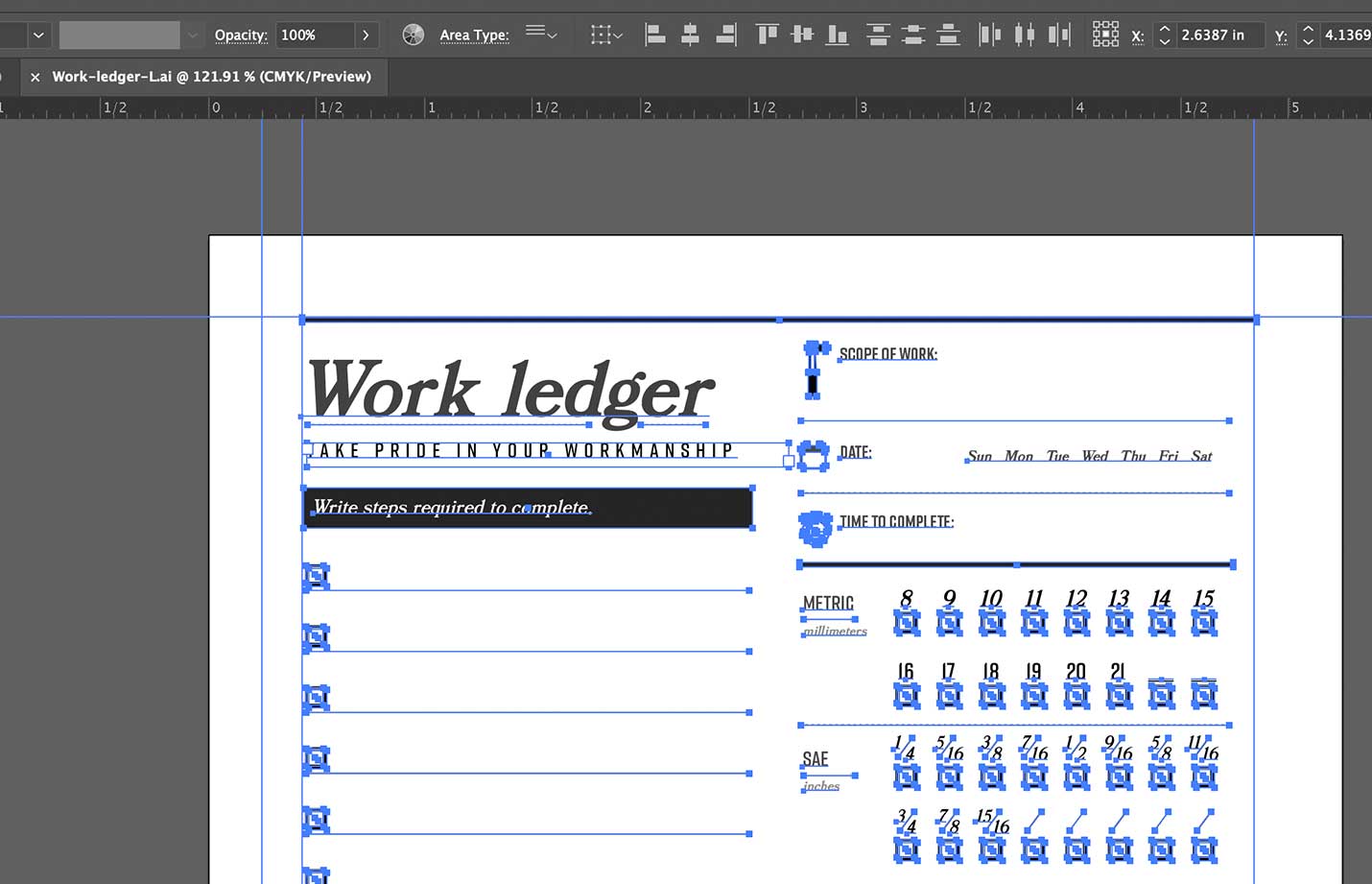 Update 5/26/22: NOW AVAILABLE FOR PREORDER HERE
I'm excited to announce my latest design: The Jackstand Journal, which is perfect for automotive enthusiasts and drivers alike. The journal allows you to track automotive maintenance, from oil changes and fluid replacements to timing belt replacement. This is a great way to keep your car in top condition and avoid any costly repairs in the future. I hope you enjoy this new journal!
I'll really only go down the path of designing a new product if it's something that I really need or want myself, and there isn't already a nice option available. This was definitely the case for the new Jackstand Journal (hat tip to Matthew Johnson aka @gf8dadwagon for the name suggestion).
The real meat of this journal is for the individual jobs being done on the car. The Work Ledger section is a spread that allows you to take notes of more involved jobs along the way. Just tick the boxes of each tool used and take note of the order in which you took the parts off the car, and you can walk away from your project for a week and come back without having to spend 30 minutes scratching your head wondering where you left off, let alone how to put it back together.
With multiple project cars and maintenance being done at home in the garage, it can be easy to forget when the last time I changed the oil in a diff, or even when an oil change was unless I'm resetting a trip meter. Easy to mess that one up.
I also though this would travel really well with vehicles that I sold or just acquired. The idea behind this one is that if you sold your vehicle, you could send it off with the Jackstand Journal in the glovebox, so the previous owner knows the last time you replaced coolant, or a starter. Kind of nice, eh?
With that idea in mind, one of the many pages I included was for ownership history. Sign up for it or not - it's nice to be able to retrace steps if there's an interesting thing to work through. If the previous owner is friendly enough, anyway.