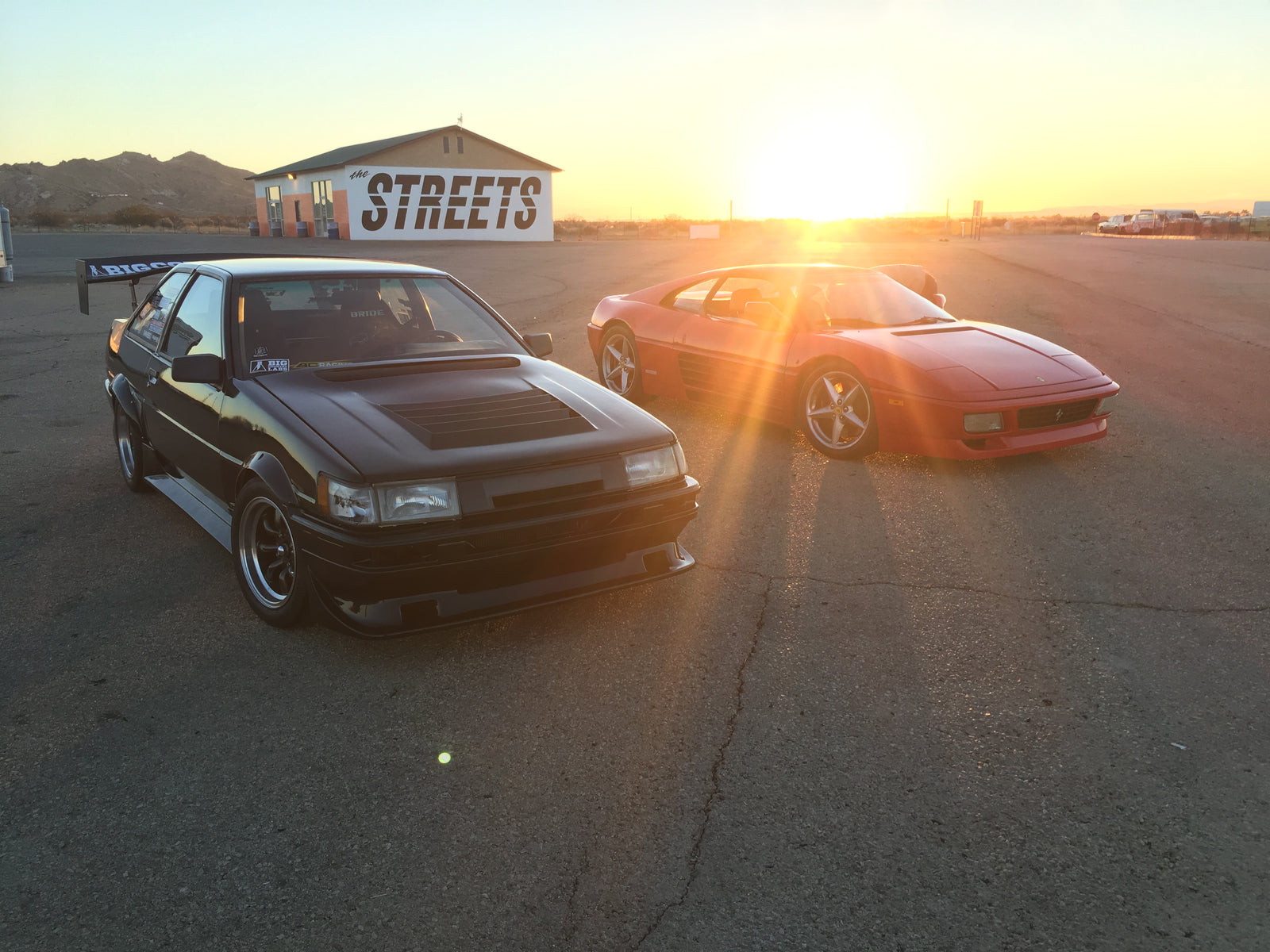 Ready to hit the track in your area, but not sure how or where to start? No problem. Your answers are here. And before you get going, you may want to consider picking up the Racer Edition of the Traction Journal to help you log your best laptimes and vehicle setup.
How to find a track day: Find the track first
There are quite a few websites that maintain a list of racetracks by state, but I've found that Wikipedia's list of Permanent Road Courses is pretty up to date and it's a website that isn't littered with too many ads.
Here you can even sort by state to see which racetracks are in your state. When I sort for California, where I currently live, I can see all the racetracks that I love to visit (like Willow Springs, Buttonwillow, Autoclub Speedway, etc) and the ones that I haven't driven yet, like Chuckwalla. 
When you see the list of tracks in your state, you can search them on YouTube and check out what those tracks look like. It can be hard to judge what it's really like with an overhead map, so doing a virtual ridealong is a great way to gauge your comfort with that particular track. You might, for example, not want to do your first track day on something that's too fast or has too many walls. 
Get the track schedule/calendar
Next, you'll want to see what open track days are available. Head over to Google and search for that track's website. I did this for one of my local tracks, Willow Springs Raceway and I was quickly able to find their schedule. Here it is if you'd like to check it out. You'll notice a few different kinds of events:
Open track days: These might be held by companies like Speed Ventures who does them locally in California. A company will rent the track time and sell spots to drive to customers. Usually they'll also have instructors to help you improve. To register you'd go to the host's website to purchase a spot, rather than the racetrack's website.
Private Track Day: This might be for clubs, like a Porsche or Lotus club. Sometimes you can register for these with any car, it just depends on the club's rules. 
Test and Tune Day: Most racetracks have days of the week that are open for you to drive you car. Some require an annual membership or specific safety equipment to participate. Ask your local track what their rules are if they have these. This is recommended for more advanced drivers who are already familiar with the track and rules of the racetrack.
Closed for private event: Usually this is something like filming or a race team wanting full use of the track for their car.
Not sure if you're ready to hit the track? Consider alternatives like Autocross
My friend Steve playfully calls Autocross "track day cosplay" - and that's because it's not nearly as fun..... BUT! If you're just looking to get your feet wet in understanding your car, you can definitely head out to an autocross/autoX event to hit some cones and get a feel for what it's like to stretch your legs. Try searching "autocross events in California" (or whatever state you live in) to find some near you. 
Autocross is also a nice low-commitment and cost-effective way to make sure nothing's going to break on your car before heading out to the racetrack for a day.
Have fun at the track and come prepared
That's about all you need to find track days in your area. When you go, make sure you come prepared with a car that is safe, a helmet, working seatbelts, lots of water and most of all a Traction Journal Racer Edition to keep tabs on your checklist, lap times, and car setup.
Have fun out there!
Colin